With average age of its employees being 28, Johnshen is a company of young people who have similar interests. Believing that only happy employees can have satisfied customers, the company attaches great importance to the office environment, team construction and welfare treatment. There are gyms, table tennis, billiards, massage chairs etc. in the company. The company also provides free coffee, tea and snacks at the office corner. Several interest clubs like basketball club, badminton club, swimming club and board game club etc., are set up and funded by the company. Sport meeting is held every year company delegation is organized to take part in the Marathon game. Besides, the company organizes cross-border tourism to travel to countries and regions such as Thailand, Vietnam, Cambodia and Taiwan etc.
As a performance-oriented company with a strict performance evaluation system. Johnshen tries to link personal income to performance. Almost employees at all business-related positions can participate in the performance commission to share the return of rapid growth. Meanwhile, promotion and salary adjustment are directly related to performance evaluation.


  兆生是年轻人的公司,平均年龄28岁,志趣相近。公司信奉只有开心的员工,才有满意的顾客,非常重视办公室环境、团建、福利。公司有健身房、乒乓球、台球、按摩椅等,对持续健身的员工还有额外奖励。在办公室的角落,公司提供了免费的咖啡、茶和点心。公司有篮球社、羽毛球社、游泳社、桌游社等多个兴趣社团,都由公司提供经费支持,并每年举办运动会、组团参加马拉松。每年公司会组织跨境旅游,比如泰国、越南、柬埔寨、台湾等。
  兆生是绩效导向的公司。我们有严格的绩效评估制度,并尽量让个人所得和绩效关联。几乎所有的业务相关岗位,都可以参与业绩提成,享受快速增长带来的回报。同时,晋升、调薪,都是和绩效评估直接相关。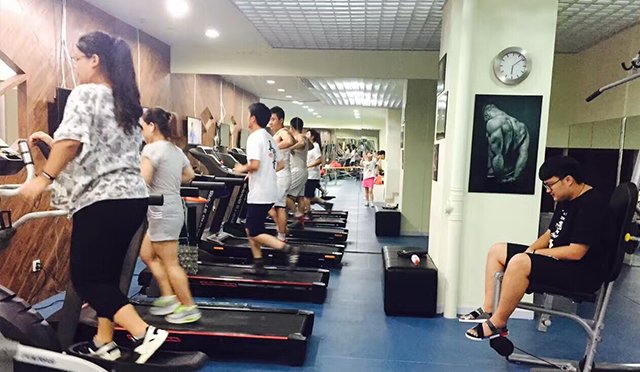 Johnshen emphasizes a work culture that focuses on working performance. Hierarchical relationships or office cliques is not advocated here. When it comes to work, we believe that only with clear goals, concrete action plans, good implementation and continuous improvement can we achieve long-term progress. We don't like empty slogans, illusory visions or plans that can't be implemented.
Diligence, pragmatism and long-term vision are the key to the sustainable development of Johnshen in the past 20 years. We also hope that young people with the same interest will join us.
  兆生强调以事为主的工作文化,不提倡等级关系,不提倡办公室小团体。具体到工作上,我们相信明确的目标、具体的行动计划、良好的执行、不断的改善,才能获得长久的进步。我们不喜欢空洞的口号、虚幻的愿景、无法落地的规划。
  勤奋务实、眼光长远,是过去20年兆生持续发展的关键。也希望有同样志趣的年轻人加入我们。